Whether you're pitching your big idea to private companies, government or individuals, the problem you're faced with is how to make them care about your idea.
This is especially true for book proposals because it's too expensive for publishers to take on every proposal that interests them. They're extremely selective, as are other institutions who also look at your book project as a vehicle for their own objectives. Either way, the steps outlined below work as well with book proposals as they do for business proposals, and you should think in terms of business when making a pitch because a book is a form of creative enterprise.
So you may be seeking development funding. Perhaps you're proposing a collaboration. Even in the instance of simply presenting potential 'touch-points' to open the door for further engagement, you must get clear about the objectives of your proposal first if you want to be successful in making the pitch.
Having clear objectives, there are 3 simple steps to putting a great proposal together:
1: Research the institution so you know how to present your idea to them in relation to what they do and want.
2: Find the value proposition in your idea and tell them in simple, clear, English how your idea is a good fit for them.
3: Emphasize your credibility using your experience and accreditations to encourage being considered for the project.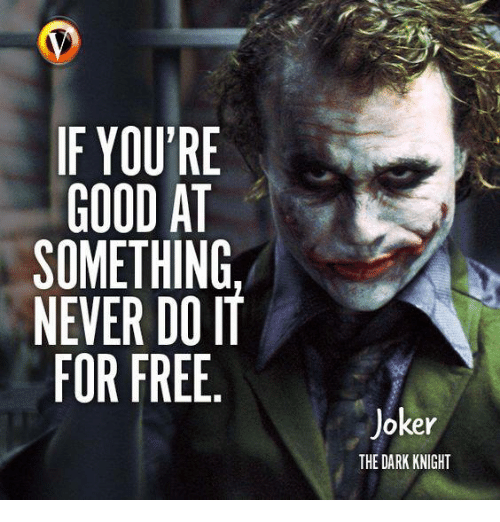 On Research
Research the institution so you know how to present your idea to them in relation to what they do and want.
Quite plainly, you need a good understanding of who you're pitching your book idea to. A publisher who prints poetry probably wont be interested in your non-fiction book and vice-versa. Also publishers will gladly have their writing guidelines published on their website because it helps you both save time. What they're telling you in such a guideline is what their business is so you could help each other.
You may not need an exhaustive analysis of their imprints or activities, but knowing how your idea is relevant to their operation will reveal many ways in which you can provide value to them. And essentially, you're almost always pitching to become a creative partner to them. In addition to your scintillating book, they want to know how to work with you.
This is important because it helps organizations make quick decisions about your proposal and you.
Decision-makers rarely have lots of time to ponder deeply on every single thing that passes their desks. Help them out by presenting your idea in a way that shows you understand what they're trying to achieve, and the value of your project to that quest. This will swiftly shift the focus from only what your idea is about to the broader choices as to how companies can participate in your proposal.
More effective don't you think?
Thinking this way saves time and can disclose the true value behind your idea even before you invest a minute in writing your proposal. Now it takes maturity to face an undeveloped idea or a poorly chosen partner, but screening for that during research can you save a lot of time and effort later.
Value Proposition
Find the value proposition in your idea and tell them in simple, clear, English how your idea is a good fit for them.
While the research will inform on how you need to speak to a company, there are probably a lot of details about your book idea that show its capabilities. Most likely there will be several benefits a company can enjoy from adopting your project, and breaking it down for them into manageable chunks will take you leaps-and-bounds in making sure your idea is understood.
This will become the 'meat' of your proposal and builds upon the research you've done to produce an informed proposal. Essentially you're simply writing about how your idea solves a problem, which is why you're making the proposal in the first place right?
Decision-makers appreciate this!
Why? Because publishers and other organizations provide the link in the value-chain that takes your project to market. They're facing unwilling bookstores, cash-trapped in a potential reader's pockets and many costs associated to publishing. Your books value proposition to a specific audience helps to determine a lot of things like where your book will be distributed and how it will be marketed.
So if you've pre-empted this by targeting your book up-front, it'll encourage publishers to receive your proposal well. Otherwise your proposal will seem like a pot-shot to anyone willing to listen, which damages the chances of it being taken seriously.
If you've framed your idea well then the objective of your proposal will also become clear to those reading it. Without saying much, you would've gained credibility as someone who's thought this through.
Take note, this information is pretty versatile. It's a good idea to summarize the objectives and value proposition up-front in the proposal or in the conclusion.
Credibility
Emphasize your credibility using your experience and accreditations to encourage being considered for the project.
In the end, business is about people and your relationships with them. A book project is no different. If you can meet their needs reliably, they'll trust you enough to establish the relationship your proposal is asking for. Money too is a sensitive topic so it's important to show that you are responsible.
If a publisher decides to take on your book, you're becoming partners in the venture of your book. This means you'll help out with marketing, engage the audience and perhaps other activities too. The creative work continues during marketing and its momentum is built during the writing.
Commitment is what the credibility statements in your proposal are meant to convey.
Showing credibility can take the form of an author profile worth tooting, or simply a demonstration of relevant experience. Many times books are published by people with a newsworthy profile but don't fear if you don't have one because it can be built. And publishers know this because they participate in that to enable sales. Remember that, in the creative business, your book isn't the product. You are! Your talent is what you're selling, and is what brings both audience and publishing partners to the table.
Testimonials are also valuable to include in your proposal as it's a measure of confidence in your ability. Either way, keep it short and relevant to the proposal or else you'll only create the impression of being hot air.
When showcasing yourself you're implying stability.
Try to stick to facts about your experience and skills. Decision-makers prefer building relationships that last because it saves time and money in the long term.
How to Write it
So if you're about to take yourself and your big idea out there, prepare yourself for success rather than relying on chance. Making a proposal says that you've got some guts and ingenuity. Take advantage of the opportunity by considering those who you're pitching to.
The 3 steps outlined in this article will help you prepare well and give your proposal a good chance to succeed in meeting your objectives for it. Of course, it's a strategic view of the proposal process and you may want to look at several examples around the web to see how others have put the nuts and bolts together.
When writing business proposals, you should always quantify what you're saying by providing facts that support the validity of your idea or your writing credibility. Business is about results and facts are the best route to demonstrating that you can achieve them.
Above all, talk plainly! Candour is appreciated by decision-makers because it emphasizes your ability to read a business situation and solve it effectively.
Wouldn't you take someone seriously if they understand what they want and why they want to work with you for it?
Now go get 'em!
Had some interesting proposal experiences? Share them with other readers below.